JUJUTSU KAISEN Manga Curses Past 70 Million Copies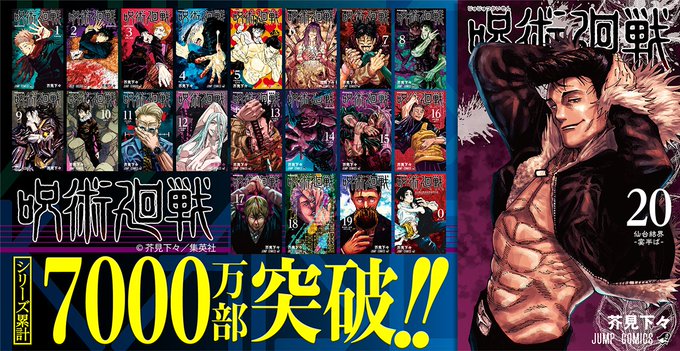 The official Twitter account for the JUJUTSU KAISEN franchise revealed today that despite no new anime being shown (for now!), the manga series by Gege Akutami is still going strong, with over 70 million copies printed (physically) and sold (digitally) in total as of the release of the 20th volume on August 8.
This number includes the physical print run of the manga but not digital sales that will happen on the day.
While this is a massive achievement for the series, it doesn't actually move JUJUTSU KAISEN's rank in the best-selling manga list, with the series falling short 2 million copies of Hiro Mashima's Fairy Tail's 72 million copies.
This number is also 10 million more than when we checked into the series ahead of the release of the JUJUTSU KAISEN 0 film in December 2021 – and we're only just over the halfway point of the year!