Yowamushi Pedal LIMIT BREAK Anime's Finish Line In Sight, Final Two Episodes To Broadcast Next Week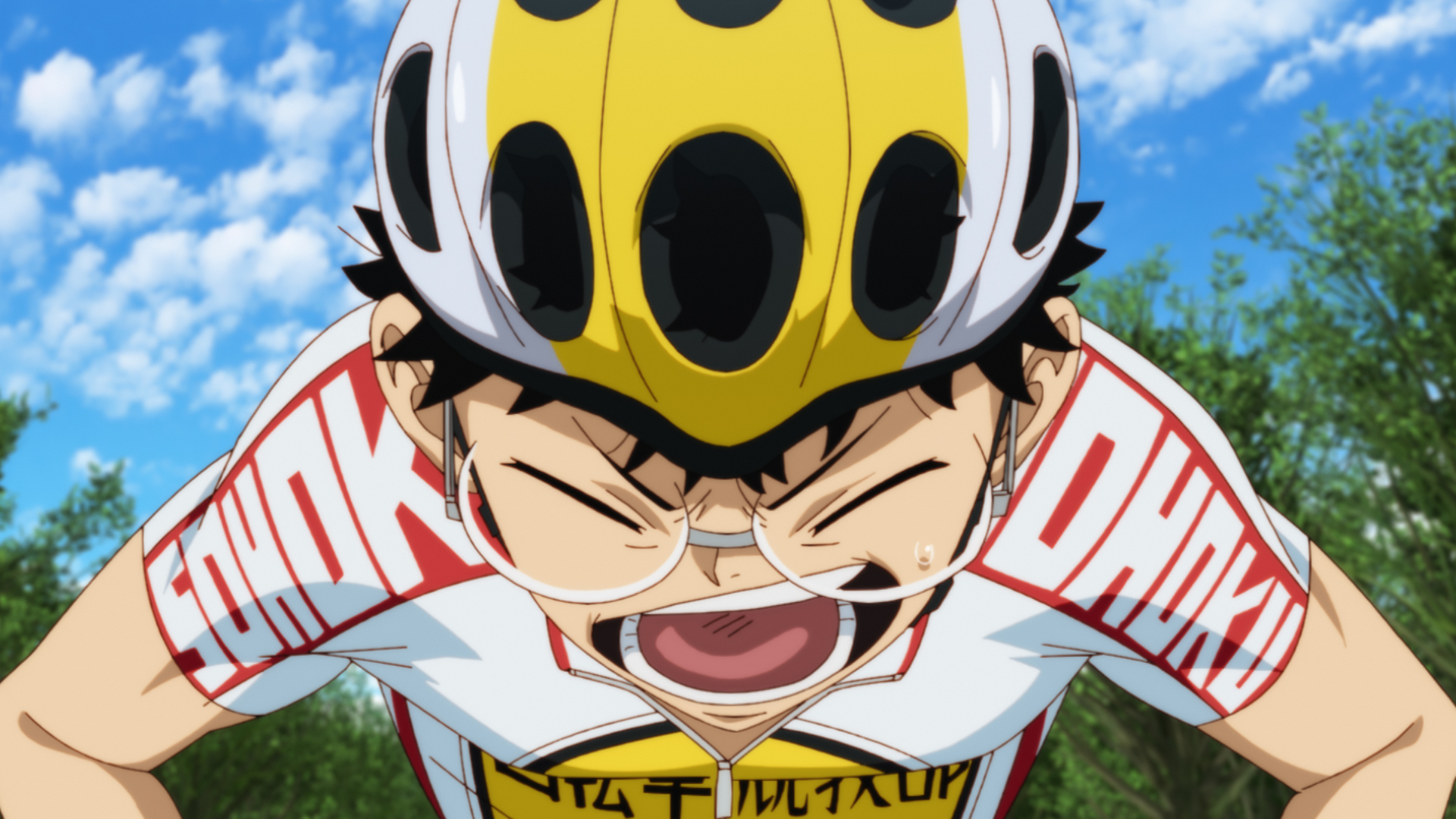 The official Twitter account for the Yowamushi Pedal anime adaptation has updated with a bit of a programming note ahead of next week's scheduled broadcast, as the remaining 24th and final 25th episodes of the currently-airing LIMIT BREAK TV anime have been confirmed to air consecutively in an hour-long block next weekend on March 26 in Japan. Prior to the announcement, an official fan event was held for the series during NHK's weekend-long Super Experience Festival currently underway in Shinjuku.
「弱虫ペダル LIMIT BREAK」第2⃣3⃣話のご視聴ありがとうございました!
いよいよ次週インターハイの決着がつきます…!!!

次週は第2⃣4⃣話および最終話となる2⃣5⃣話を2話連続放送いたします!NHK総合テレビにて3月26日(日)午前0時放送予定ですの最後までお見逃しなく!!#yp_anime #弱ペダ pic.twitter.com/iOFMOJ0PZr

— 弱虫ペダル LIMIT BREAK (@yowapeda_anime) March 18, 2023
RELATED: Love Live! Superstar!!, Yowamushi Pedal Headline NHK's Super Experience Festival
Based on the manga by Wataru Watanabe, Yowamushi Pedal LIMIT BREAK is directed by Osamu Nabeshima (D.Gray-man) at studio TMS Entertainment, with scripts by Kurasumi Sunayama (86 EIGHTY-SIX) and character designs by Yukiko Ban (Fruits Basket chief animation director). Crunchyroll describes the series:
With the team's combined strength, the Sohoku High bicycle racing club beat reigning champions Hakone Academy at the Interhigh national race and achieved an impressive overall victory. Now that their hot summer has ended and third-years Kinjou, Makishima, and Tadokoro have retired from the team, first-year participants in the Interhigh Onoda Sakamichi, Imaizumi Shunsuke, and Naruko Shoukichi, along with their new captain second-year Teshima Junta and vice-captain Aoyagi Hajime begin preparing as a "new team" for their second consecutive championship at the next Interhigh.
Source: Yowamushi Pedal Anime Official Twitter