The Masterful Cat Is Depressed Again Today TV Anime Sets July 7 Premiere with New Trailer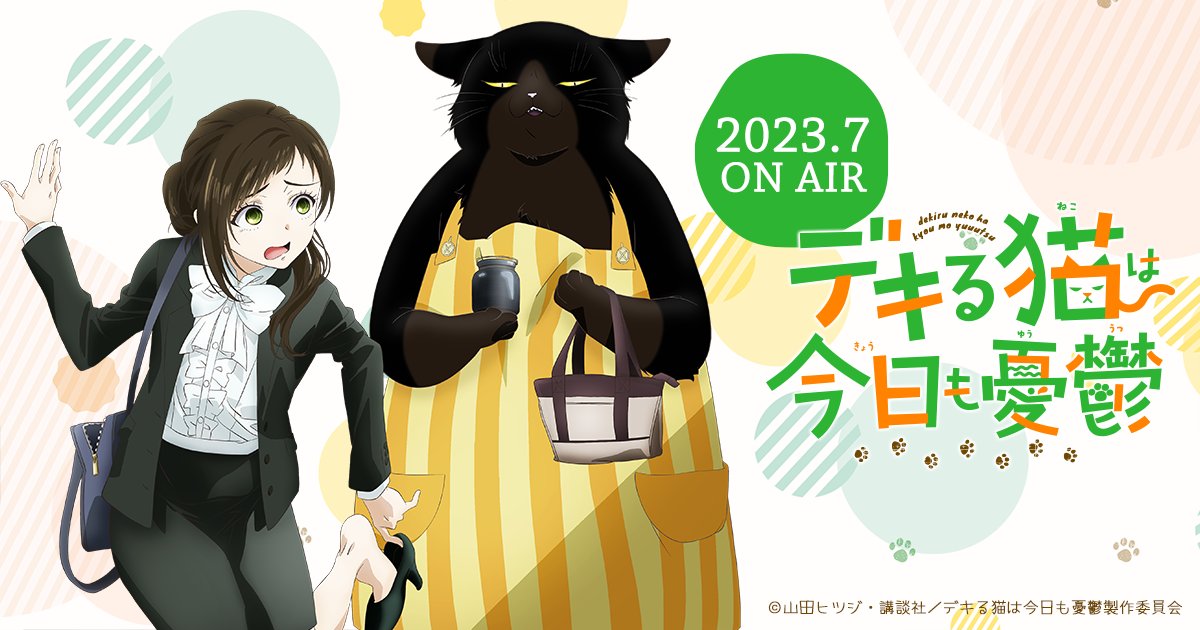 The upcoming anime adaptation of slice-of-life comedy manga The Masterful Cat Is Depressed Again Today isn't playing around, today unveiling a brand-new trailer, a swathe of additional cast members and a July 7 premiere date.
Trailer
As previewed in the trailer above, the anime's cast is as follows (character romanizations unconfirmed):
Saku Fukuzawa voiced by Yui Ishikawa
Yukichi voiced by Hiroki Yasumoto
Yuri Shibasaki voiced by Ai Kakuma
Kaoru Oritsuka voiced by Katsuyuki Konishi
Rie Ishina voiced by M・A・O
Manager voiced by Miyu Irino
Yuga voiced by Ayana Taketatsu
Yuga's Mother voiced by Yoko Hikasa
Yuga's Grandmother voiced by Tamie Kuboa
Saku's Mother voiced by Satomi Sato
Saku's Father voiced by Jun Fukuyama
Bishiro voiced by Aoi Inase
Neighbor Mai voiced by Kotoe Taichi
RELATED: The Masterful Cat Is Depressed Again Today TV Anime Reveals Cast and Staff for July Premiere
Based on the manga by Hitsuji Yamada, The Masterful Cat Is Depressed Again Today is being chief-directed by Susumu Kudo (Magic Kaito 1412) and directed by Katsumasa Yokomine at studio GoHands, with scripts by Tamazo Yanagi (Scar on the Praetar) and character designs by Takayuki Uchida (Hand Shakers).
Seven Seas Entertainment, who publishes the manga's official English version, describes the series as such:
When Saku took in a stray black cat, she never expected that he would become the equivalent of a housekeeping life partner. But Yukichi, a giant cat who towers over Saku, is not your ordinary feline. He takes great pride in his culinary skills, and a good sale at the supermarket always gets his whiskers twitching. Saku may not have her act together yet, but at least she has Yukichi!
Source: Official Twitter

Der shy man behind @Shymander, Liam is a timezone-fluid Aussie with a distinct fondness for anime, Eurovision and creating odd stats projects despite hating math.