RECS: 4-koma Anime To Watch Like Tomo-chan Is a Girl!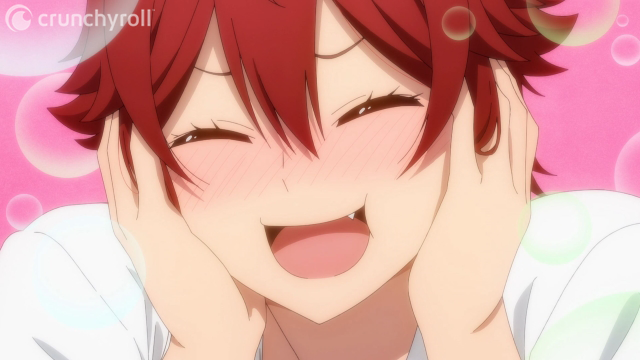 If you're anything like me, you've probably been excitedly devouring every episode of Tomo-chan Is a Girl! as it comes out this season. But what do we watch when we're eagerly awaiting the next episode? Sure, there are lots of cool anime coming out right now, and we're totally watching them all. But sometimes you just have a certain anime-viewing itch to scratch. 
So what'll give you tons of the same vibes as Tomo-chan Is a Girl!? Why, other anime adapted from 4-koma manga, of course!
4-koma manga are, basically, manga drawn with four panels per page that are stacked vertically. Most of the time, each set of panels will encompass a whole scene or small story. These are quickly paced, fun stories in a format that can feel much different from what many would think of as traditionally formatted manga. 
RELATED: Tomo-chan Is a Girl! – Crunchyroll Winter 2023 Spotlight
Tomo-chan Is a Girl! is adapted from one such manga, and the good news is that there's plenty more where it came from. If you're looking for anime with similar styles, themes or vibes, you may want to check out some of these 4-koma anime.
Horimiya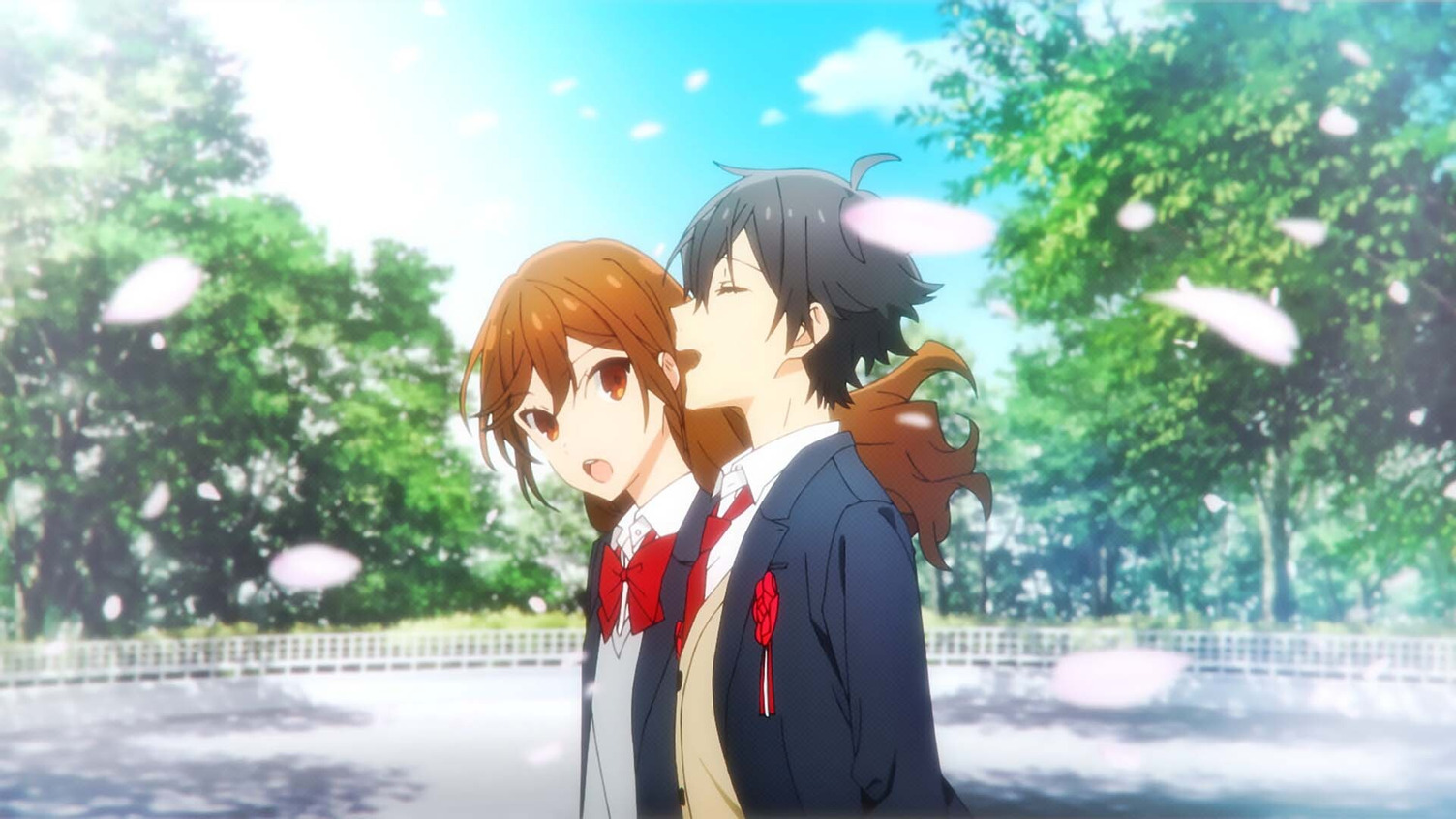 If rom-coms are your go-to genre, you may remember a few years ago when Horimiya drew in watchers in droves. Well, I'm happy to report that Horimiya is actually adapted from the 4-koma webcomic-turned-manga Hori-san to Miyamura-kun before expanding to the manga Horimiya and the more recent Hori-san to Miyamura-kun Omake. 
Absolutely no one would think high schoolers Kyouko Hori and Izumi Miyamura would ever get along. They're just too different. Hori has both beauty and brains while Miyamura is distant and on the meek side. A chance meeting between the two suddenly lays out both their secrets and an unlikely fast friendship forms, which of course leads to something more. 
If you're looking for rom-coms with all of the lasting power of big hitters of anime seasons past like Toradora!, you're in the right place. A high school setting. Interesting characters who may not be exactly as first expected. Romance. Comedy. What's not to love?
Monthly Girls Nozaki-kun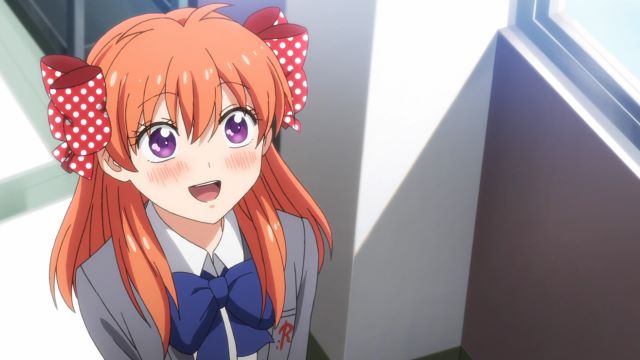 Image via HIDIVE
If you're a rom-com fan and haven't seen Monthly Girls Nozaki-kun yet, you're definitely missing out on one of my top "rewatch it until the tape in the VHS gets those weird lines and finally snaps completely" series. 
High schooler Chiyo Sakura keeps trying to confess her love to the boy who's captured her heart, Umetarou Nozaki. The problem is, he keeps handing her autographs and not so much as an acknowledgment of her feelings. It's all very confusing until a series of mishaps and misunderstandings leads Chiyo to find out the truth. Nozaki is not only the creator of a well-known ongoing manga, he's actually the very well-respected Shojo manga creator Sakiko Yumeno! All Chiyo can do is agree to be Nozaki's assistant and hope that, one day, he may eventually pick up on her feelings for him.
RELATED: 5 Funimation Romance Anime You Can Now Watch on Crunchyroll
The stoic Nozaki and the outgoing, bubbly Chiyo make for an interesting pair who balance one another out, even when they wind up talking past one another. There's plenty of mayhem, mishaps and misadventures to be had here as, in addition to their artistic duties, Nozaki utilizes his new assistant and their friends as guinea pigs in seeing just how feasible certain scenarios in his manga would be. A supporting cast of quirky individuals brings an element of chaos that could only be rivaled by the likes of the cast of School Rumble, making Monthly Girls Nozaki-kun a great option for some binge-watching when you're waiting for the next episode of Tomo-chan Is a Girl!
Blend S

Another 4-koma anime involving heavy doses of comedy, romance and a cast of quirky individuals is BLEND-S. 
This highly comedic story featuring Maika Sakuranomiya, a high school student looking for a job so she can save up to study abroad. The issue? Maika has no idea that she can come across as incredibly menacing, even, and maybe especially, when she's trying to be kind and polite. The only place that will hire her is Cafe Stile, a cafe where every employee embodies a different persona. Here, Maika can be herself. 
Filled with comedy and romance, this anime really hits the rom-com sweet spot. Like Tomo-chan, Maika isn't exactly the picture-perfect, cutesy girl. Through working at the cafe, Maika makes an eclectic host of friends, each of whom bring their very own brand of chaos to her burgeoning love life. 
Working!!
Another fantastic 4-koma manga turned anime is Working!!
High schooler Souta Takanashi simply can't turn the slightly older Popura Taneshima down when she tries to recruit him to work with her at Wagnaria, a family restaurant in Hokkaido. Wagnaria is filled with a motley crew, and Souta quickly learns that he needs to stay on his toes, especially around their katana-wielding floor chief. One character is more eccentric than the next in this working-place comedy. 
There's romance to be had here for sure, but there's oodles of comedy as well. Souta's coworkers are quite the bunch, and there is never a dull moment in this restaurant. Shenanigans reign supreme here, making this a perfect watch for anime-lovers who lean more heavily into the comedy side of rom-coms. 
RELATED: 8 Romantic Comedy Anime To Get Your Heart Racing
And even better? There are a bunch of seasons of this one, so you can get your binge-watching game on and settle in for the long haul with Working!! And if you're not ready to delve into something with dozens and dozens of episodes, you can check out the spinoff anime WWW.WAGNARIA!! This follows a different crew of characters at another branch of the Wagnaria restaurant chain. And if you haven't watched the first series, no worries! Those new to the franchise can jump right in!
BOCCHI THE ROCK!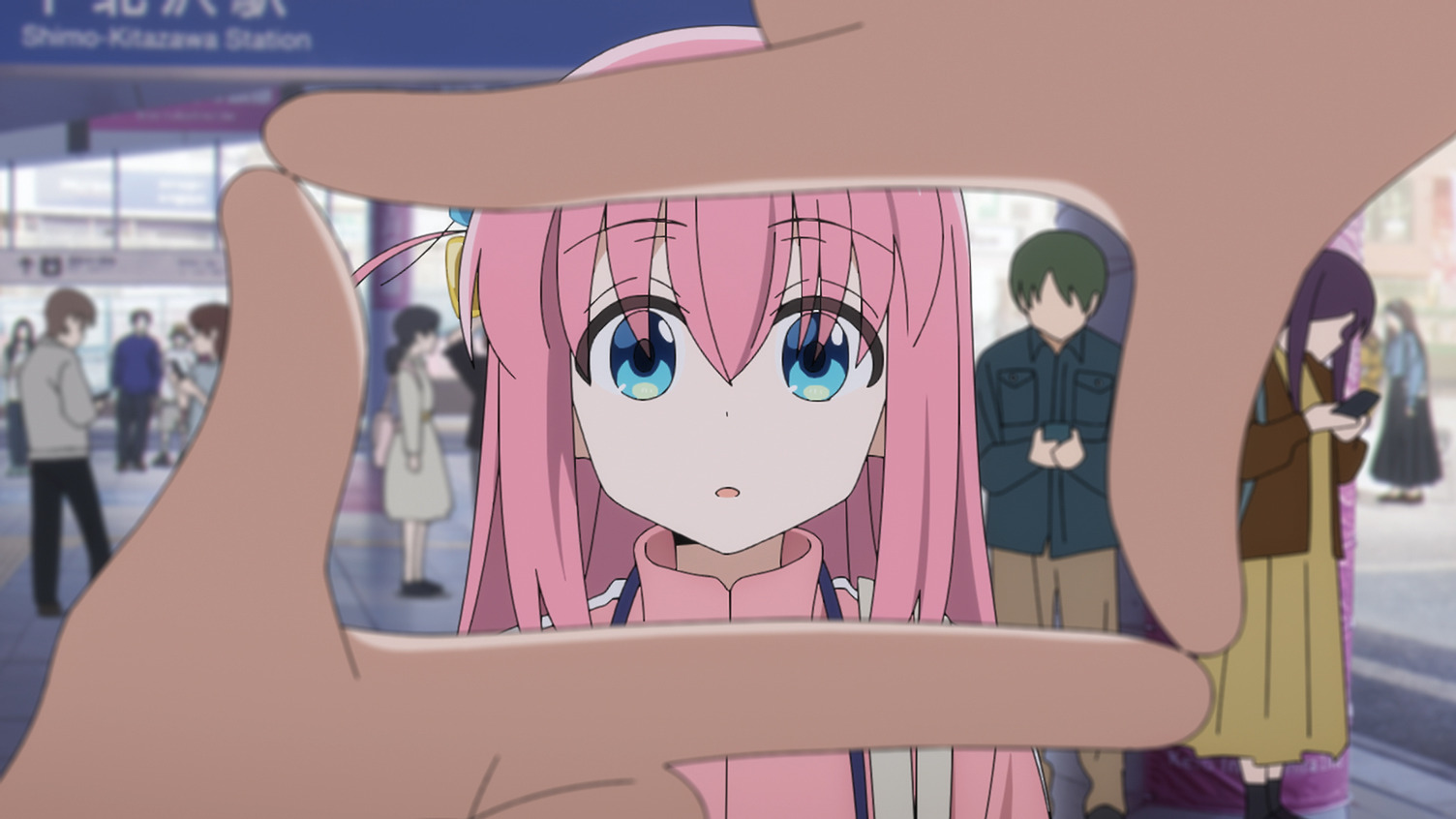 OK, OK, hear me out. While this next one may lean more toward comedy and a love of music rather than out-and-out romance, it is certainly one hell of an anime and is definitely a 4-koma-based show that's worth watching. 
The fall 2022 season saw BOCCHI THE ROCK! rise to stardom with the anime currently boasting a ranking of #19 of all time on MyAnimeList at the time of writing this. Yeah, this one's special, and it's all based on 4-koma manga. 
Hitori "Bocchi" Gotoh devotes the majority of her time to playing the guitar. She wants nothing more than to make lots of friends and perform live in a band. All of this seems like nothing more than a far-off dream until she meets drummer Nijika Ijich, who invites her to join Kessoku Band.  With new friends by her side, Bochchi and the rest of the band share their love of music with the world, performing wherever they can. 
Bocchi is a particularly relatable character for many people. Her love of music is infectious. And watching the shenanigans of teenagers making the absolute most of their fleeting time in high school is particularly fun here. There's comedy and the sort of situations only close friends seem to get themselves into, and I cannot recommend BOCCHI THE ROCK! enough.
Have you been watching Tomo-chan Is a Girl!? What are some of your favorite 4-koma anime? Let me know in the comments below! New to Tomo? Check out the trailer here: