Professor Layton and the New World of Steam Brings Puzzle-Solving Adventure to America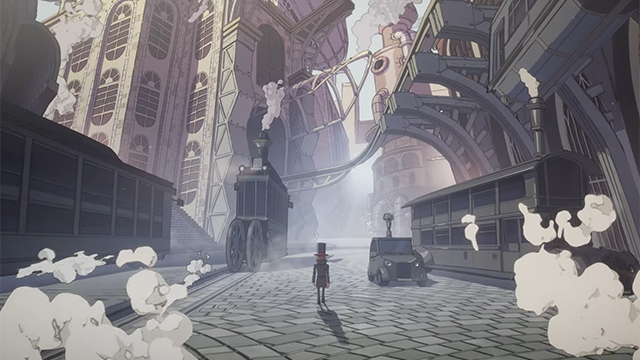 It's time to solve more puzzles… because that's what a gentleman does!
Professor Layton and his assistant Luke Triton are teaming up again after parting ways in 2008's Professor Layton and the Unwound Future. Professor Layton and the New World of Steam was teased a month ago, but today we get a deeper look into the top-hatted adventurer's journey to America.
In the new game, Layton is on the back foot as he enters Steam Bison; Luke, meanwhile, has made a name for himself as a young local detective. Together, they'll solve the new mysteries this strange place has to offer.
Take a look:
RELATED: FEATURE: 5 Video Games for Fans of Isekai Series
Yo Oizumi is back in the role of Hershel Layton, with Luke newly voiced by Mio Imada (Hinata Tachibana in the Tokyo Revengers live-action films). Famous puzzle design team QuizKnock will be supplying the game's challenging new brain teasers.
The new trailer also teases an interesting mechanic for the setting of the game: the more puzzles you solve, the more the technologically-advanced city of Steam Bison will grow.
The Professor Layton video game series started in 2007 with Professor Layton and the Curious Village. Following a main trilogy and a prequel trilogy, the series launched off into spinoff games. These include the Layton Brothers iOS game, a crossover with the Ace Attorney series, and a 2017 game starring Layton's daughter Katrielle. This new game will be the series's first since then.
Professor Layton and the New World of Steam will be available for the Nintendo Switch at a date to be announced.
Source: Professor Layton website

——
Kara Dennison is an author of fiction and non-fiction, avid tabletop gamer, and regular Otaku USA Magazine features writer. Follow her on Twitter @RubyCosmos, and read more at KaraDennison.com.