Piracy Is Costing Manga and Anime Creators HOW MUCH?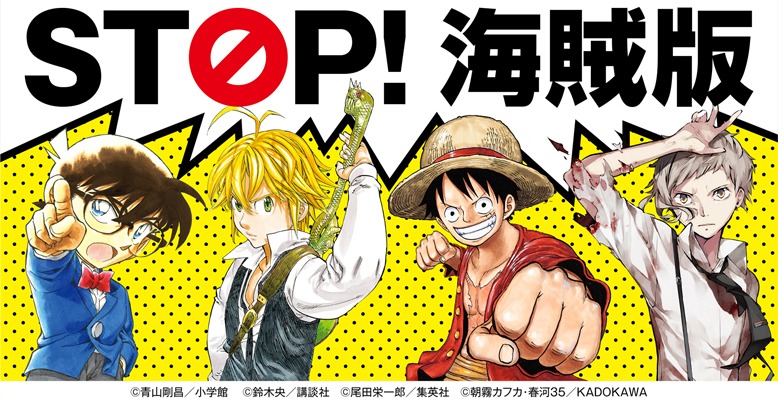 Dealing with COVID has had a lot more people at home watching anime, but it's also led to a lot more piracy of anime. The Content Overseas Distribution Association, a watchdog located in Tokyo, crunched numbers on how online piracy has affected video, books, video games and music from Japan. They declared that rights holders (meaning the people creating or publishing these items) lost somewhere between 1.9 and 2.2 trillion yen in 2021 alone. That's between $14,146,165,000 and $16,379,770,000.
Breaking down the numbers more, about 906.5 billion to 1.4 trillion yen is estimated to have been lost by piracy of anime and other videos in 2021. That's between $994,969,867,500 and $10,423,607,600.
Piracy of manga and other published materials is estimated to have cost creators and publishers between 395.2 billion to 831.1 billion yen. That's between $2,942,435,516.80 and 6,189,075,455.91.
Piracy of anime and manga occurs in Japan and abroad. With this in mind, people and publishers in Japan are working hard to prevent others from stealing their work. Though people aren't staying at home as much now as during COVID, piracy is still a major issue.
Just recently Brazilian authorities removed 36 anime piracy websites that were created for the people of Brazil. This happened after Toei Animation Co., Toho Co. and Bandai Namco Filmworks Inc. filed criminal complaints in 2022. Some of the websites voluntarily closed down when they were confronted. It sounds as if others were forced to close. From December to February, these piracy sites were viewed about 249 million times. And that's just in one country.
Another big case was when the Chinese authorities worked with Japan to close down a major piracy site coming out of China. In the case of that website, the content was aimed for Japanese viewers, not Chinese ones. The site was accessed more than 300 million times by viewers in under two years.
Source: The Mainichi
____
Danica Davidson is the author of the bestselling Manga Art for Beginners with artist Melanie Westin, plus its sequel, Manga Art for Everyone, and the first-of-its-kind manga chalk book Chalk Art Manga, both illustrated by professional Japanese mangaka Rena Saiya. Check out her other comics and books at www.danicadavidson.com.