Mushoku Tensei: Jobless Reincarnation Season 2 Anime Sets Premiere Date with New Visual, Trailer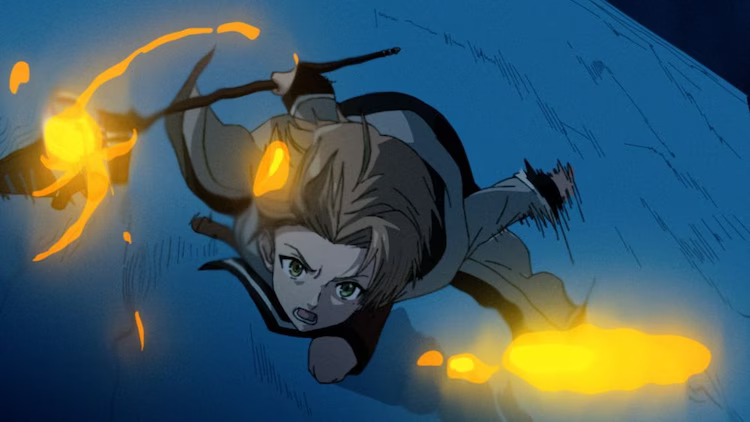 The official website and accounts for the upcoming second season of isekai fantasy anime Mushoku Tensei: Jobless Reincarnation unveiled a key visual and main trailer today, highlighting Rudeus' journey toward Rosenburg in search of his mother, Zenith, which will commence with the premiere of Season 2 on July 2, 2023.
Key Visual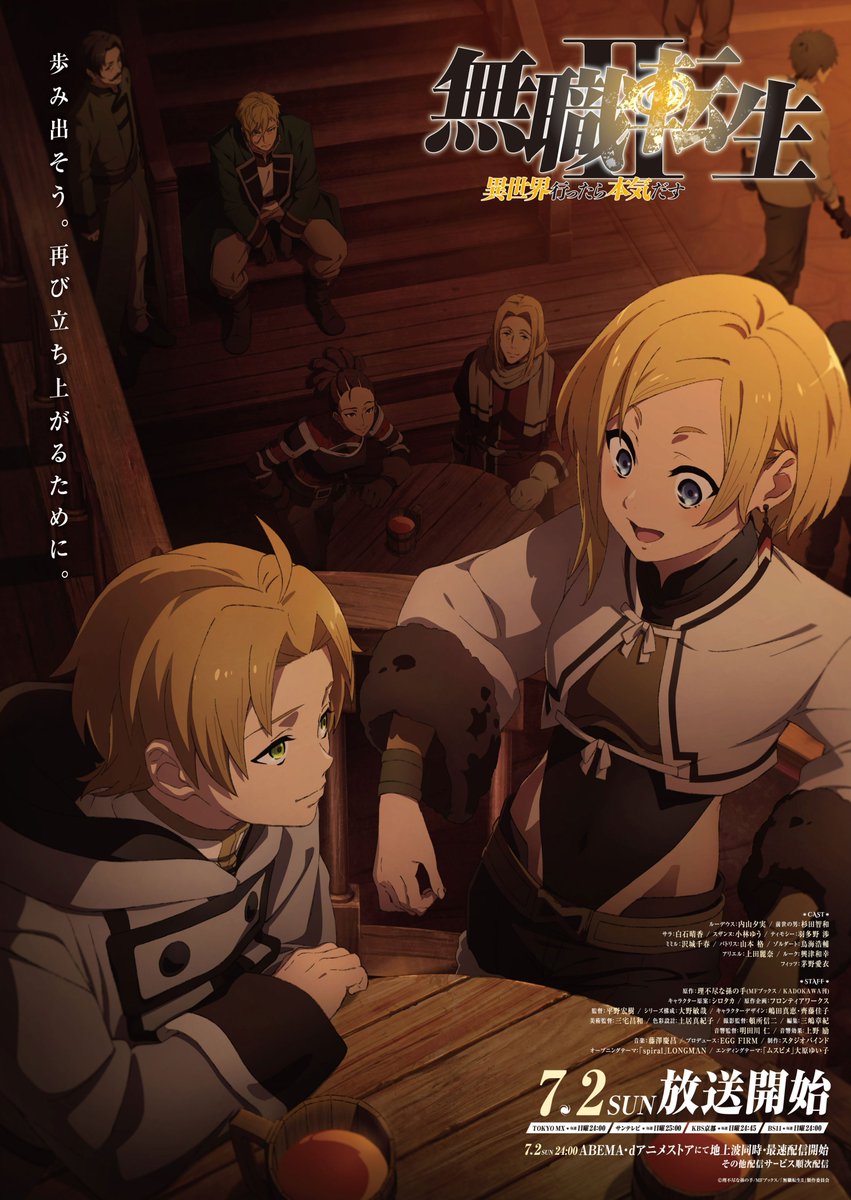 As previewed in the trailer below, LONGMAN (Love All Play ED) performs "spiral" for the anime's opening theme, paired with "Musubime" by series regular Yuiko Ohara.
Main Trailer
RELATED: Mushoku Tensei: Jobless Reincarnation TV Anime Brings Six New Characters on for Season 2
Based on the light novel series written by Rifujin na Magonote and illustrated by Shirotaka, Crunchyroll is currently streaming both parts of the first season of Mushoku Tensei: Jobless Reincarnation TV anime in a range of subs and dubs, and will stream the upcoming second season as it airs.
The series is described as such:
When a 34-year-old underachiever gets run over by a bus, his story doesn't end there. Reincarnated in a new world as an infant, Rudy will seize every opportunity to live the life he's always wanted. Armed with new friends, some freshly acquired magical abilities, and the courage to do the things he's always dreamed of, he's embarking on an epic adventure—with all of his past experience intact!
Source: Comic Natalie

Der shy man behind @Shymander, Liam is a timezone-fluid Aussie with a distinct fondness for anime, Eurovision and creating odd stats projects despite hating math.