Mobile Suit Gundam: The Witch from Mercury Shows Off New OP by yama in Season 2 Trailer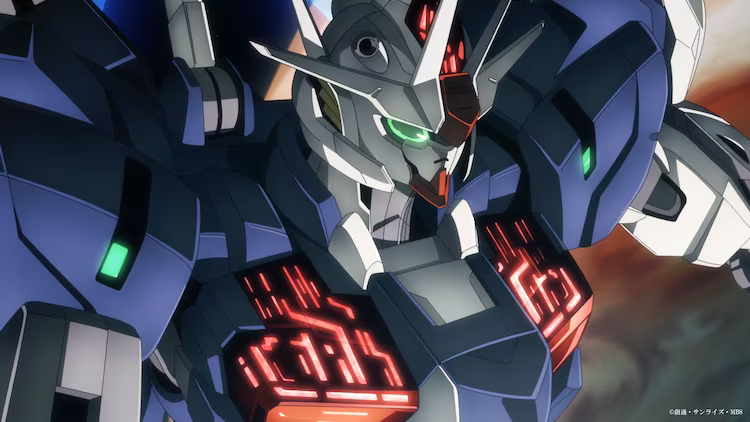 Mobile Suit Gundam: The Witch from Mercury wants us to relive the horror of Season 1's finale and get a taste of the tribulations to come in the much-anticipated continuation, smashing both together into a tense main trailer for Season 2 today ahead of the anime's premiere on April 9.
On top of more mecha action and character drama, the trailer also provides a preview of "slash" by yama (Ranking of Kings ED1), which will serve as the new season's opening theme song.
◆◆━━━━━━━━━━━━━
『機動戦士ガンダム 水星の魔女』
      Season2
     予告PV公開
  ━━━━━━━━━━━━◆◆

4月9日から毎週日曜午後5時
MBS/TBS系全国28局ネットにて放送開始#水星の魔女 #G_Witch #yama pic.twitter.com/B6yP4h4TI8

— 機動戦士ガンダム 水星の魔女 (@G_Witch_M) March 10, 2023
A sightseeing illustration project for the series' premiere was also announced, in which Suletta and Miorine will tour Japan to visit locations of the 28 MBS/TBS stations in which the anime is broadcast, starting with Hachiko Square in Tokyo: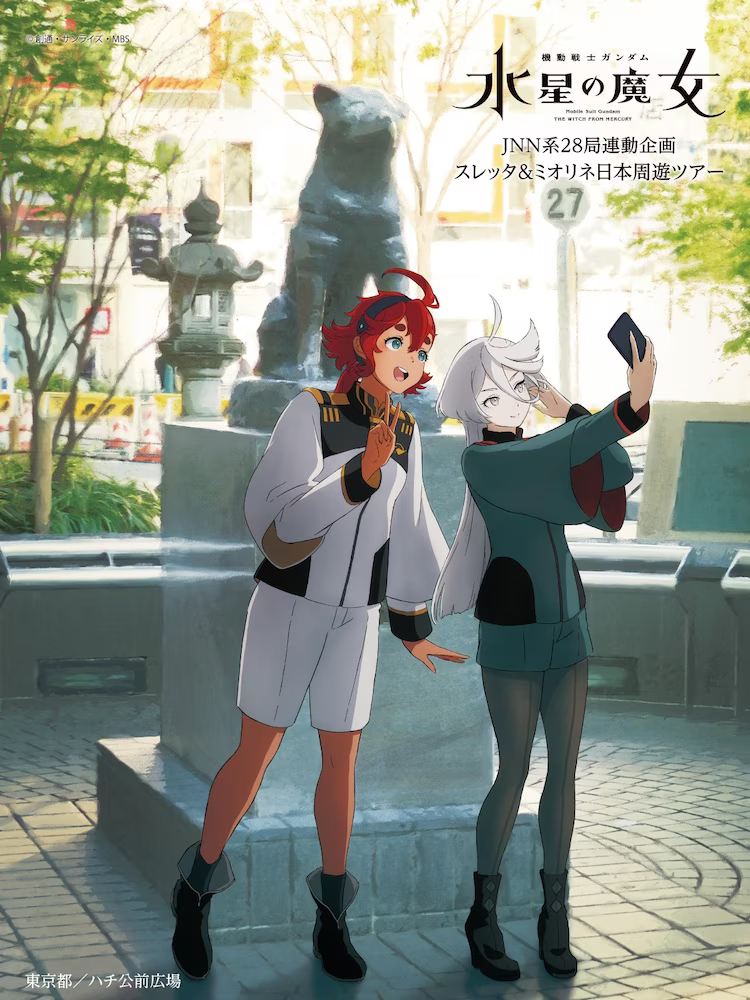 RELATED: Gundam: The Witch from Mercury TV Anime Blasts Off With Season 2 on April 9
Hiroshi Kobayashi, who directed TRIGGER's original anime KIZNAIVER, is helming Mobile Suit Gundam: The Witch from Mercury at Bandai Namco Filmworks anime studio brand Sunrise alongside Code Geass co-creator Ichiro Okouchi as the scriptwriter and series composer. Crunchyroll is currently streaming the series in a range of subs and dubs and describes it as such:
A.S. (Ad Stella) 122― An era when a multitude of corporations have entered space and built a huge economic system. A lone girl from the remote planet Mercury transfers to the Asticassia School of Technology, run by the Beneritt Group which dominates the mobile suit industry. Her name is Suletta Mercury. With a scarlet light burning in her pure heart, this girl walks step by step through a new world.
Source: Comic Natalie

Der shy man behind @Shymander, Liam is a timezone-fluid Aussie with a distinct fondness for anime, Eurovision and creating odd stats projects despite hating math.