Male Cast Snatch the Mic in Tomo-chan Is a Girl! Special Ending Theme Video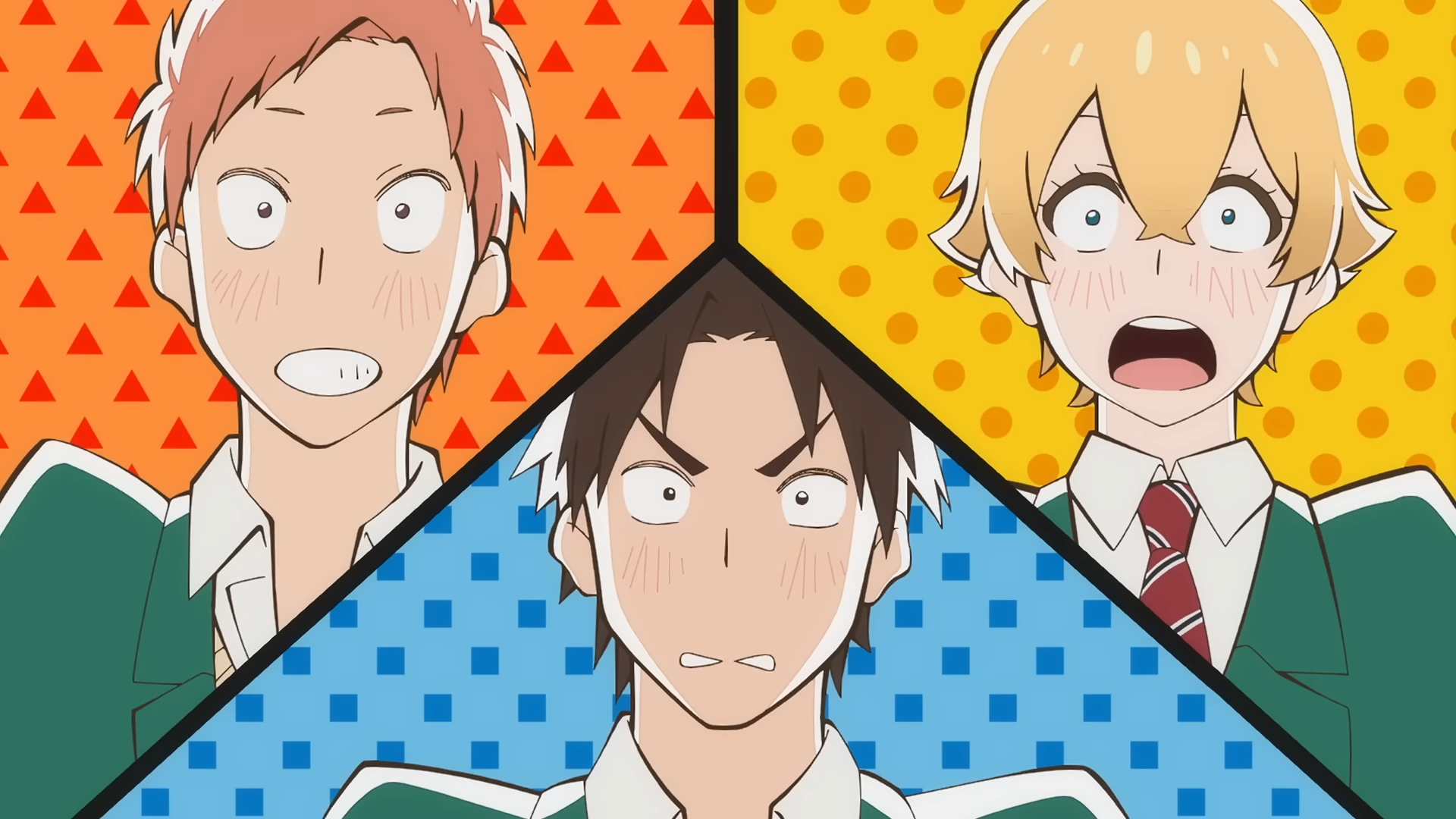 Move over, Rie Takahashi, Rina Hidaka and Sally Amaki, it's the boys' turn in the ending theme spotlight. Tomo-chan Is a Girl!'s latest episode had Kaito Ishikawa, Kohei Amasaki and Yoshitsugu Matsuoka perform their own rendition titled "Jiribaki_love" to cap off another romp, which you can now enjoy without credits through the official video upload below:
Special Ending Theme
RELATED: ROUNDUP: Fall in Love with Anime All Over Again with These Valentine's Day 2023 Messages
Based on the manga by Fumita Yanagida, Tomo-chan Is a Girl! is directed by Hitoshi Nanba (Golden Kamuy) and assistant-directed by Noriki Hashimoto (Heroines Run the Show) at studio Lay-duce, with series composition by Megumi Shimizu (My Next Life as a Villainess), character designs by Shiori Hiraiwa and music by Masaru Yokoyama (Fruits Basket).
If you're a fan of romantic-comedy romps, don't miss new episodes of the series every Wednesday, right here on Crunchyroll!
A youthful romantic comedy between a boyish girl and her dense childhood friend. Loved by fans all over the world, this series is now being made into an anime! Ever since the manga for "Tomo-chan Is A Girl!" started on Twitter in 2015, this awkward yet straightforward romance between the boyish protagonist and her childhood friend became loved by readers. The series concluded in 2019. It won 1st place for the Web Manga category in the 2nd Annual NEXT MANGA AWARDS.
Tomboy Tomo couldn't have picked a more awkward high school crush 'cause it's on her childhood friend, Junichiro, but he only sees her as one of the guys. Despite her pretty looks and signals, nothing gets through to this meathead! Will Junichiro ever realize Tomo's into him and see her for the cutesy girl she actually is?!
Source: Aniplex on YouTube

Der shy man behind @Shymander, Liam is a timezone-fluid Aussie with a distinct fondness for anime, Eurovision and creating odd stats projects despite hating math.