Kaminaki Sekai no Kamisama Katsudo TV Anime Premieres on April 5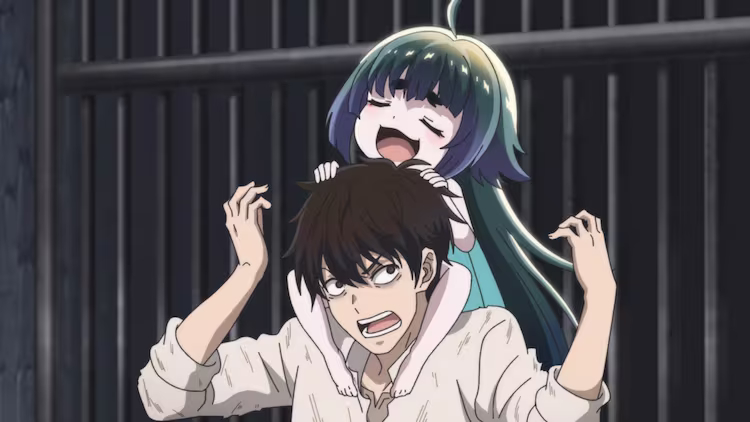 The first coming of Miitama has been foretold! Upcoming fantasy comedy anime Kaminaki Sekai no Kamisama Katsudo ("What God Does in a World Without Gods") announced today that the series will descend onto TV screens in Japan on April 5 at 25:30 JST (effectively April 6 at 1:30).
/
TVアニメ『神無き世界のカミサマ活動』
放送情報公開????
\

????TOKYO MX
4/5(水)25:30~

????BS日テレ
4/6(木)25:00~

????カンテレ
4/6(木)26:55~
※初回放送は27:00~を予定

????サガテレビ
4/7(金)25:25~

????AT-X
4/11(火)23:00~ ほかhttps://t.co/gPiEE8Tt8X#カミカツ

— TVアニメ『神無き世界のカミサマ活動』公式 (@kamikatsu_anime) March 9, 2023
RELATED: Kaminaki Sekai no Kamisama Katsudo TV Anime Reveals First Trailer, More Cast
Based on the manga by Aoi Akashiro and Hangetsuban Sonsho, Kaminaki Sekai no Kamisama Katsudo is being directed by Yuki Inaba (Parasyte -the maxim- episode director) at Studio Palette, with series composition by Akashiro and character designs adapted for animation by Kaori Yoshikawa (The World's Finest Asassin Gets Reincarnated in Another World as an Aristocrat chief animation director).
The story follows Yukito Urabe, the heir to a questionable religious cult who worship the goddess Mitama. After dying during a religious ceremony, Yukito reincarnates in another world alongside his patron deity. However, this new world has no concept of religion or deities, so Yukito and Mitama must scramble to gather worshippers in order to restore Mitama's power, even though Yukito himself is fed up with gods and religion in general.
Source: Official Twitter

Der shy man behind @Shymander, Liam is a timezone-fluid Aussie with a distinct fondness for anime, Eurovision and creating odd stats projects despite hating math.