Dr. STONE New World English Dub Reveals Cast & Crew, Release Date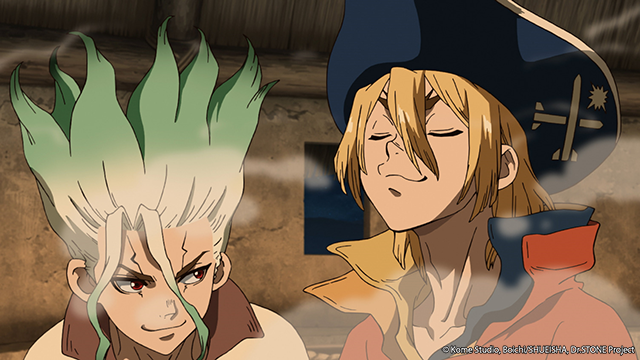 Let. Them. Cook. Everything from bread to the sky itself is within the Kingdom of Science's grasp in Dr. STONE New World, and the English dub is all set to remake history once again for the edutainment anime's much-anticipated Season 3.
Here are the swashbuckling main cast and crew for Episode 1, coming to Crunchyroll on Thursday, April 20:
Cast
Crew
ADR Director: Cris George
ADR Engineer: Jose Sandoval
Mixer: Neal Malley
ADR Script: Matt Shipman
Key Visual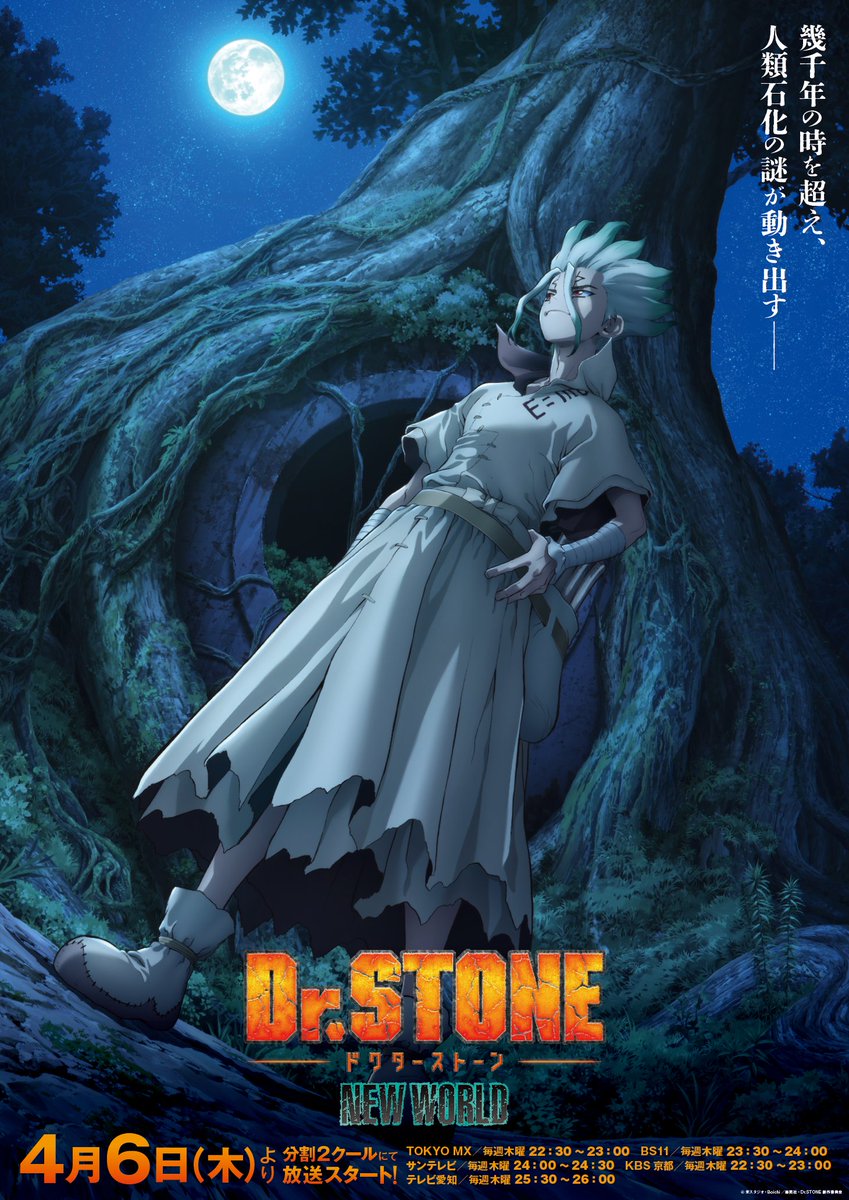 Official Trailer
RELATED: Crunchyroll Spring 2023 Dubs Include Hell's Paradise Anime and More
Based on the manga by Riichiro Inagaki and Boichi, Dr. STONE New World is directed by Shuhei Matsushita (Dr. STONE Special Episode – RYUSUI) at studio TMS Entertainment, with series composition by Yuichiro Kido (Fruits Basket scriptwriter) and character designs by Yuko Iwasa (D.Gray-man animation director).
If you're a fan of adventure anime, don't miss the first two seasons of the English dub or the first episode of the third when it drops on April 20, right here on Crunchyroll!
Several thousand years after a mysterious phenomenon that turns all of humanity to stone, the extraordinarily intelligent, science-driven boy, Senku Ishigami, awakens.
Facing a world of stone and the total collapse of civilization, Senku makes up his mind to use science to rebuild the world. Starting with his super strong childhood friend Taiju Oki, who awakened at the same time, they will begin to rebuild civilization from nothing…
Depicting two million years of scientific history from the Stone Age to present day, the unprecedented crafting adventure story is about to begin!

Der shy man behind @Shymander, Liam is a timezone-fluid Aussie with a distinct fondness for anime, Eurovision and creating odd stats projects despite hating math.