Beelzebub Author Ryuhei Tamura Launches New Sci-Fi Manga COSMOS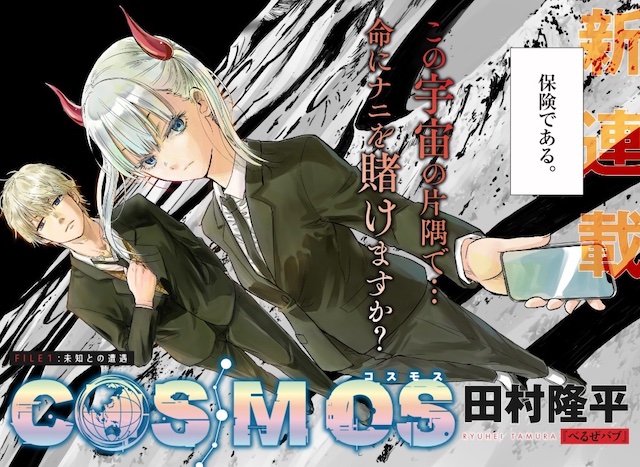 Image via Ryuhei Tamura's Twitter account
Ryuhei Tamura, the author best known for the Beelzebub manga, has launched a new manga in the May issue of SUNDAY GX in the sci-fi high school drama COSMOS.
RELATED: Weekly Shonen Jump Launches Educational Manga Magazine With Top Creators
This new series marks the first published non-educational series for Tamura since Hard-Boiled Cop and Dolphin, which was serialized in Weekly Shonen Jump from 2020 until 2021. Tamura currently has another series underway in Secret Pyramid (Pyramid no Himitsu) as part of the Bentame Jump educational manga anthology. 
「べるぜバブ」作者、2年ぶり新連載開始 高校生のSFドラマ『COSMOS』(写真 全4枚)https://t.co/96eu19j4cm

#コスモス #田村隆平 @cosmos_tamura @SundayGX pic.twitter.com/2hAqSlmnHm

— ORICON NEWS【アニメ】 (@oricon_anime_) April 18, 2023
The story is described as such:
"COSMOS" is a sci-fi drama featuring Kaede Mizumori, a high school student who can also see through people's lies and lives a quiet life so as not to stand out, but when he meets a mysterious school girl in Rin Homura, he and his life begin to change by becoming an "insurance investigator" dedicated to tracking down aliens.
Sources: Oricon Anime And Manga, Sunday GX Official Site