AYAKA TV Anime Announces Cast Replacement for Voice Actor Takahiro Sakurai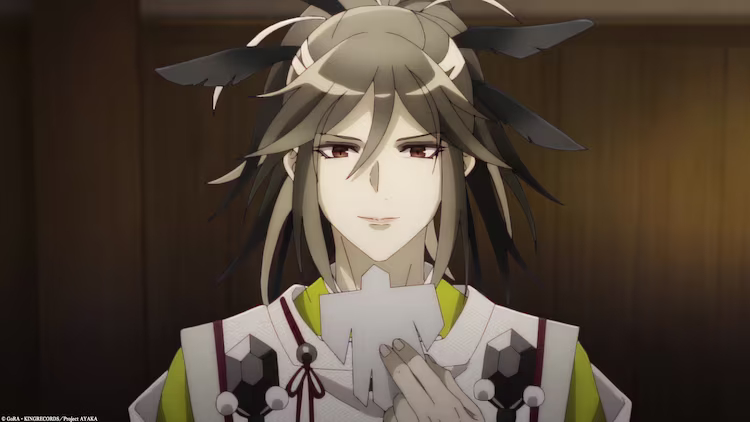 Following last month's announcement that the role of Haruaki Kurama will be vacated by Takahiro Sakurai "due to various circumstances", the official website and accounts for original anime series AYAKA announced today that Kosuke Toriumi (Guido Mista in JoJo's Bizarre Adventure) is stepping up to the plate in his stead.
He joins these other main cast members:
オリジナルアニメーション
『AYAKA ‐あやか‐』

【新キャストのお知らせ】https://t.co/va5iFKs8ss#AYAKAanime

— 「AYAKA ‐あやか‐」アニメ公式|2023年プロジェクト始動 (@AYAKA_animePR) March 8, 2023
This comes after Sakurai, who is best known as the voice of Reigen in Mob Psycho 100, was reported to have been engaged in a 10-year extramarital affair with a writer from his radio show by Weekly Bunshun in October. Sakurai's agency confirmed the report and apologized for the behavior of the voice actor, who ended the radio show the day after the report was released.
RELATED: Original TV Anime AYAKA Reveals Theme Songs, First Character Trailer
With scripts by GoRA and original character designs by redjuice (Guilty Crown), AYAKA is being directed by Nobuyoshi Nagayama (Happy Sugar Life) at Studio Blanc, with animation character designs by Misaki Kaneko (Smile Down the Runway), sound direction by Ryo Tanaka (Tribe Nine) and music by Kana Shibue (Showa Genroku Rakugo Shinju). Naoya Tanaka serves as production designer.
Crunchyroll announced that the series will stream on the service in 2023, describing it as such:
The story follows Yukito Yanagi, an orphan who one day encounters an eccentric disciple of his father's. The strange man takes him to his birthplace on Ayakajima, made up of seven islands where mysterious beings called "Mitama" and dragons are rumored to reside. There, Yukito meets his father's two other disciples, who protect the harmony of Ayakajima… which soon threatens to collapse.
Source: Official Website

Der shy man behind @Shymander, Liam is a timezone-fluid Aussie with a distinct fondness for anime, Eurovision and creating odd stats projects despite hating math.