A Galaxy Next Door English Dub Reveals Cast & Crew, Release Date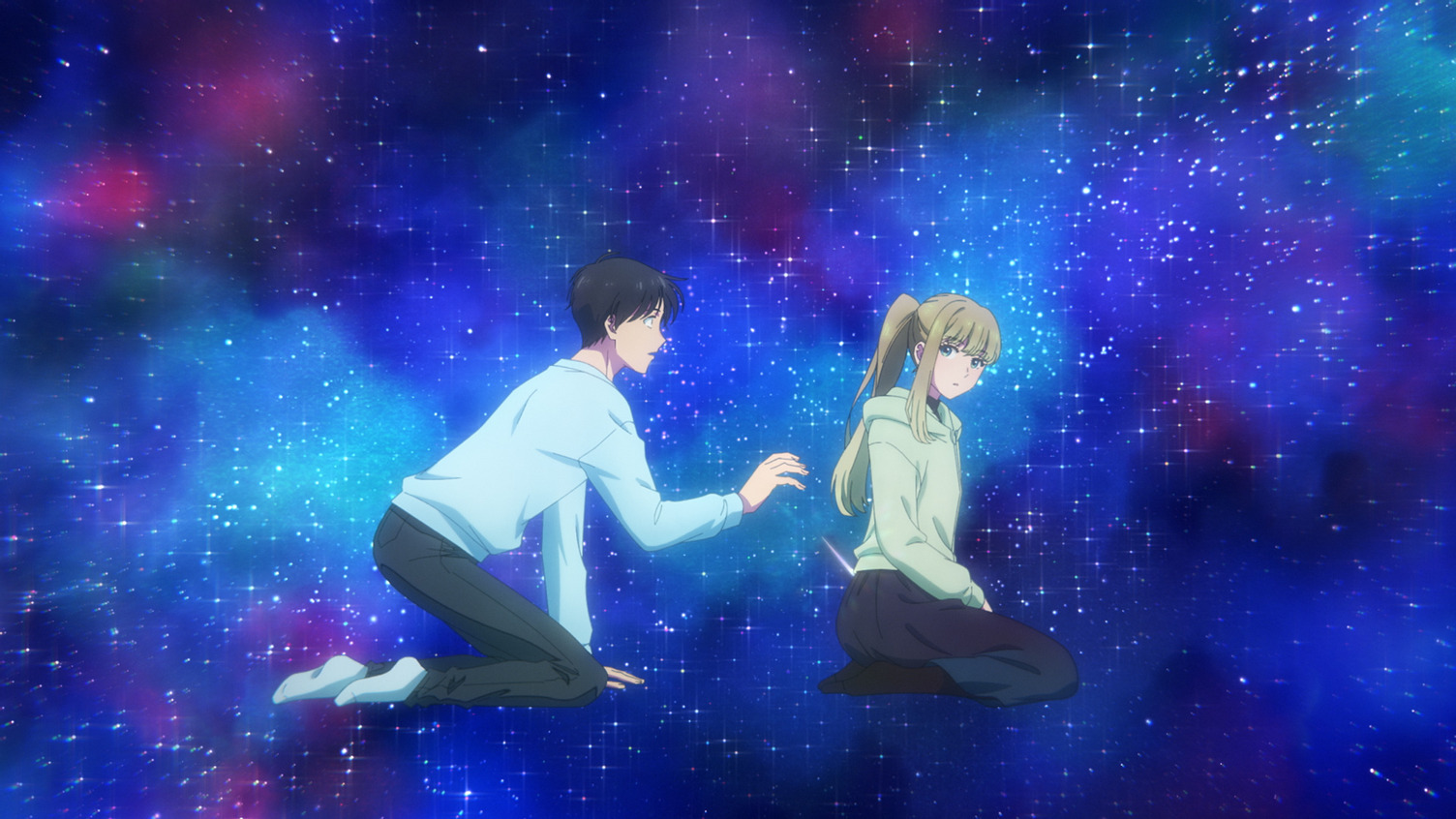 Get ready for an out-of-this-world romantic-comedy anime, as the English dub of A Galaxy Next Door is the latest Spring 2023 title to touch down later this week!
Here are the main cast and crew for Episode 1, coming to Crunchyroll on Saturday, April 22:
Cast
Crew
ADR Director: Jonathan Rigg
ADR Engineer: Jeremy Woods
Mixer: Gino Palencia
ADR Scripts: Hayden Daviau, Katelyn Barr
Key Visual
Official Trailer
RELATED: Crunchyroll Spring 2023 Dubs Include Hell's Paradise Anime and More
Based on the manga by Gido Amagakure, A Galaxy Next Door is directed by Ryuichi Kimura (Aikatsu!) at studio Asahi Production, with series composition by Gigaemon Ichikawa (The Fruit of Evolution: Before I Knew It, My Life Had It Made) and character designs by Yasuka Otaki (Girls' Frontline sub character design).
If you're a fan of romantic comedy anime, don't miss the first episode of the English dub when it drops on April 22, right here on Crunchyroll!
Ever since their father died, Ichirou Kuga has struggled to support his two younger siblings on nothing but a small inheritance and his passion for drawing manga. But it's becoming harder to keep up with his growing responsibilities and deadlines, especially after his last two assistants quit to follow their dreams.
Just as he's nearing his breaking point, the beautiful and scarily competent Shiori Goshiki applies to become his new assistant. But there's something almost otherworldly about Goshiki, and soon Kuga finds his reality turned upside down when she suddenly declares them engaged to marry!

Der shy man behind @Shymander, Liam is a timezone-fluid Aussie with a distinct fondness for anime, Eurovision and creating odd stats projects despite hating math.